Mining at the Orchard and GE Quarries
Oxford County, Maine

Coromoto Minerals
Collection of Specimens
from the 1998-2000 Season
at the Orchard Mine
This case contains most of the principal pieces from mining activity carried at the Orchard Quarry from 1998-2000. It is rare that the entire production of a gem bearing pegmatite remains integrated within one collection. It is the hope of this writer that one day this collection will be placed in a repository for public enjoyment. Until such time, the specimens and their story will remain the focus of this website.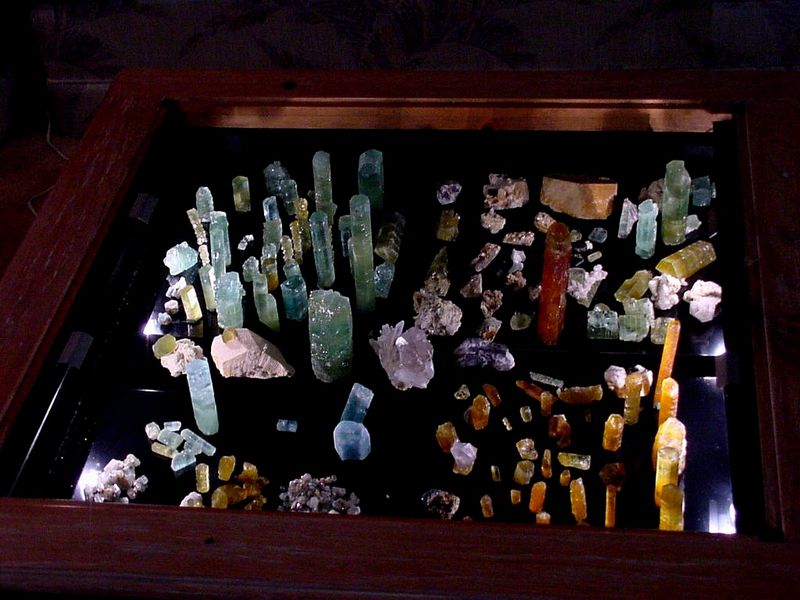 The case is divided into 4 sections. Starting from top left and proceeding clockwise they are:
2000 specimens, late '99 specimens, '99 Golden Pocket specimens, and the '98 specimens

Some of the Specimens from 2000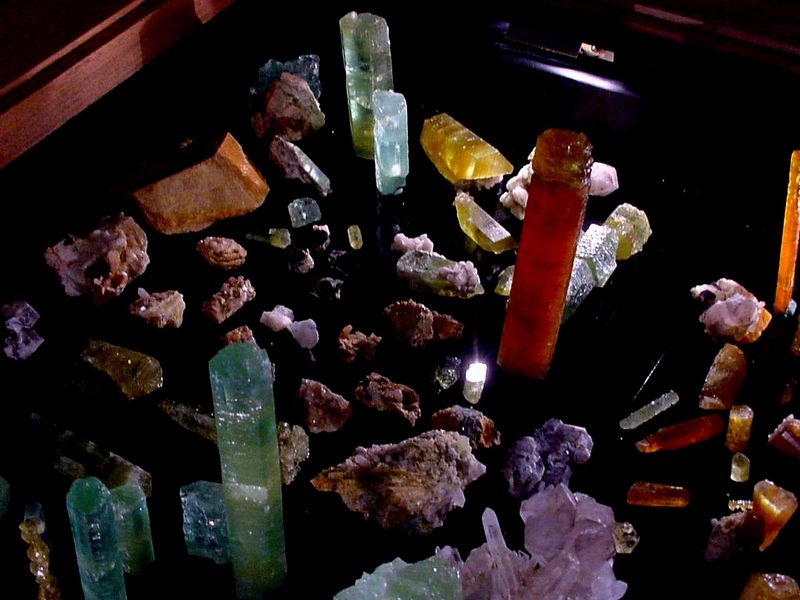 The late '99 Corner

Some of the material from the July '99 Golden Beryl Pocket
Photographer's note:
The colors depicted in these photographs are as close as possible to the natural color of the specimens. Lighting only was chosen to enhance their appearance. No color manipulation was used. All photographs were taken using a Sony Mavica digital camera. Lighting was either natural sunlight, flash or tungsten halogen. The images were then processed with ArcSoftPhotoStudio 2000 and ACDSee.s